Temple of Divine Light Album
About the Album
Temple of Divine Light is an album created in collaboration with The Current Way Wellness Movement as part of a 2022 guided meditation series on the Seven Rays of Divine Light.
The Seven Rays represent different aspects of the divine energy that permeates the universe. Each ray has a specific quality, color and Chohan (also known as Ascended Master) associated with it.
The concept of the Seven Rays has been present in various spiritual traditions, including Hinduism, Buddhism, Christianity, Theosophy and Spiritualism.
Overall, the Seven Rays of Divine Light represent a powerful and timeless concept that aims to inspire individuals to connect with the divine and seek balance and harmony in their lives.
You can find the Seven Rays guided meditation series on YouTube on the channel Current Way Wellness Movement. Each meditation leads listeners on an inspiring visualization journey to sacred temples in far-off lands.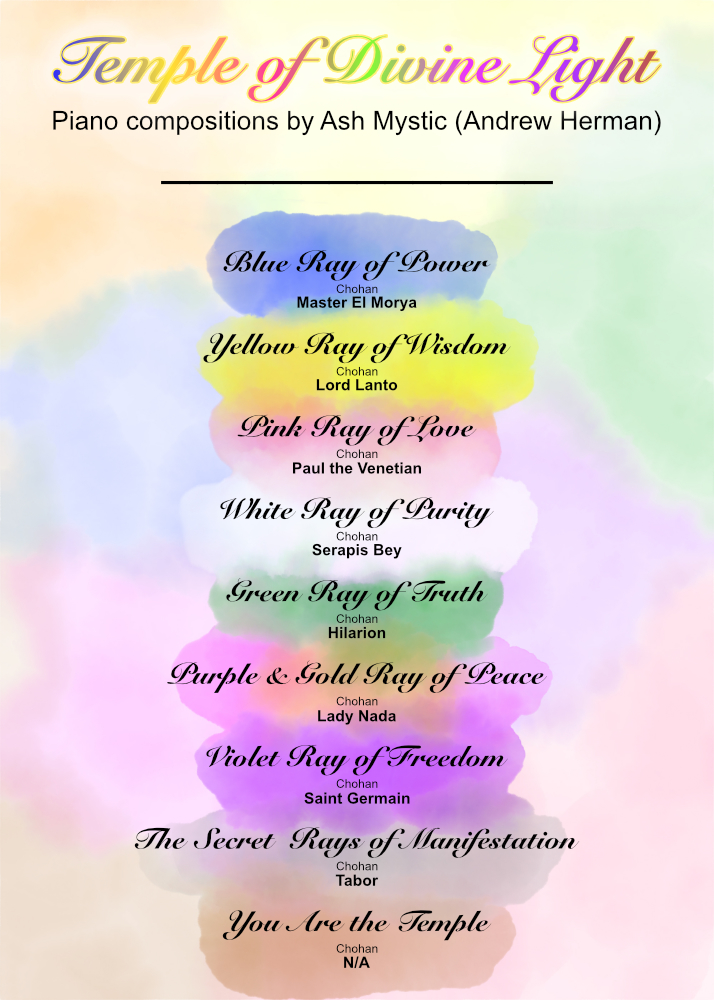 Get the Complete Guide to Divinatory Drawing
Enter your email to get access to the 20 page guide! Join the newsletter to get cosmic energy readings, event news, and exclusive offers.
Copyright 2017-2023 Andrew S. Herman, Ash Mystic